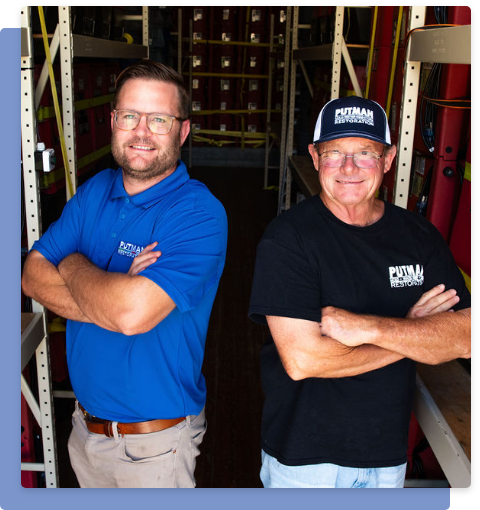 Unmatched Cleaning and Packout Services in Shreveport, LA
Get Back to Normal with Our Restoration Solutions
When disaster strikes, it can leave a commercial property owner in a world of uncertainties. While every second makes a difference, the damage to the contents of your property can be overwhelming, and restoration might seem impossible. Yet, with the Putman Restoration, it is not. We understand the importance of getting your business back on its feet swiftly and efficiently and have a proven track record of offering top-notch content cleaning & packouts.

At Putman Restoration, we don't just provide a service; we eliminate your worry and turn adversity into opportunity. Our experienced team will meticulously clean, restore, and pack your contents, ensuring they are returned in the ideal condition. Anything that is not salvageable will be added to the total loss report for your insurance company. Let us worry about your content restoration while you focus on what matters most–running your business.
Contact Us
24/7 Emergency Response for All Restoration Needs
Rest easy knowing we're available round the clock for all urgent restoration needs. With us, you can prevent additional damage and swiftly restore your property.
(318) 453-5029