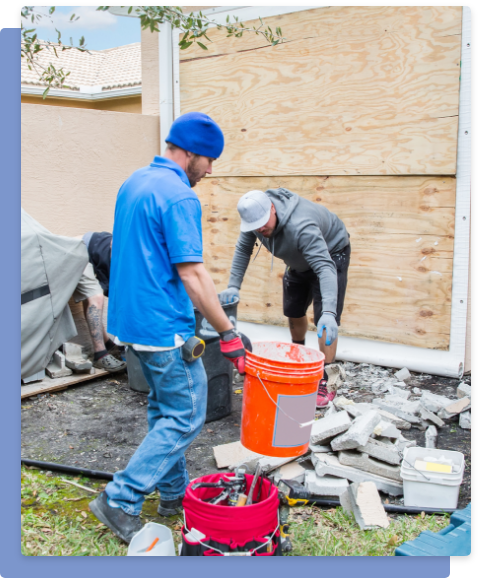 Emergency Board Up Services in Shreveport, LA
Secure Your Property Following a Tornado or Storm
Commercial property owners face various challenges in the wake of a destructive tornado or storm. Losses can range from the physical destruction of infrastructure to the mental and emotional toll on your businesses and employees. Time is everything in such a situation; leaving your property unsecured can lead to further damage, theft, and liability issues. Enter Putman Restoration in Shreveport, LA. With our swift and efficient board-up services, we minimize the damages and secure your property, making getting back to business one step closer.
Putman Restoration specializes in loss management, providing comprehensive services to businesses affected by natural disasters. Our team of experienced professionals understands that your property represents a significant investment and that your business is your livelihood. That is why we prioritize a 24/7 timely response and efficient recovery designed to reduce downtime and help you return to operation as quickly as possible.
Contact Us
Secure Your Business with Putman Restoration Today!
Contact Putman Restoration today and discover how our expert large-scale restoration services can help protect your investment.
(318) 453-5029